by Cyndy Brucato
For a group that by definition is "big on social fun," the expectations are high for the Wine Tasters hospitality coordinator.  But Sue Immekus brings to her position credentials that explain why the Friday night happy hours are laid back and still full of energy. 
Sue worked in hospitality for most of her 30 years at the Big  Ten Conference – the oldest Division One collegiate athletic conference in the United States.   She learned on the job about venues, ticket sales, food and beverage  "We all wore different hats and changed them frequently," she said.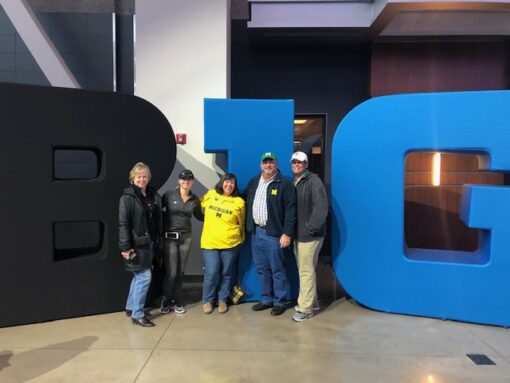 The moves that Sue made within the Big Ten prepared her for a long career. She started in compliance and then advanced to communications where she got her first experience with hospitality, starting with the Big Ten kickoff luncheon in downtown Chicago.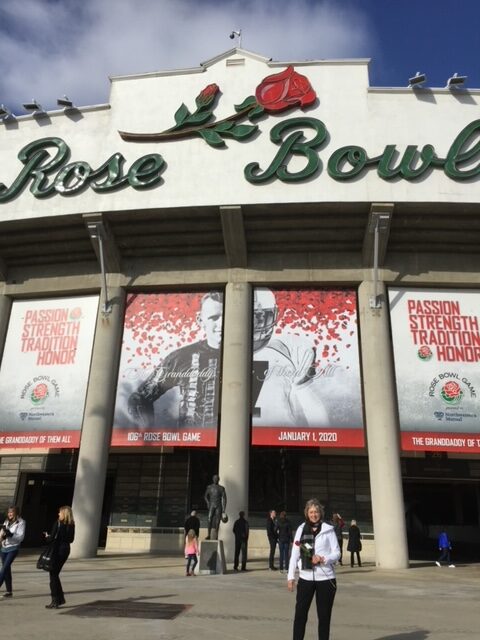 And while Friday night happy hours in Naples may not present the challenge of hosting the Men's Basketball Tournament at the United Center, there's a game plan that Sue executes every week.
New members who volunteer for hospitality usually connect first with Wine Tasters president Sherri Weidman who introduces them to Sue. "Then I'm aware they're very gung-ho about being involved," Sue said.
On the Wednesday before the Friday happy hour, Sue gets a list of attendees and compares it to the names of people who have indicated they would help with hospitality and reaches out to enlist their service.
There's a full page of protocol that Sue's team follows to make sure that new members or non-member guests are comfortable in the environment, that no one is sitting alone, and that people are mingling and enjoying the event.
"The biggest challenge is people not mingling and sitting by themselves," she said.  Also, during her first months as hospitality coordinator, she had to learn to persuade members to want to be hospitality ambassadors.  "But since then I've gotten to know people and I feel very comfortable calling up people or contacting them by email and everybody is very anxious to help," she said.  And it was very helpful to me because I met a lot of people I would have never met if I didn't have this responsibility."
Sue moved to Naples less than two years ago after retiring in the Chicago area. The Big Ten Conference commissioner left around the time she was considering retirement.  So, not wanting to start under a new management team, she made a decision – retire and  cross-country move.  "We wanted to move down to Florida and finally we did that," she said.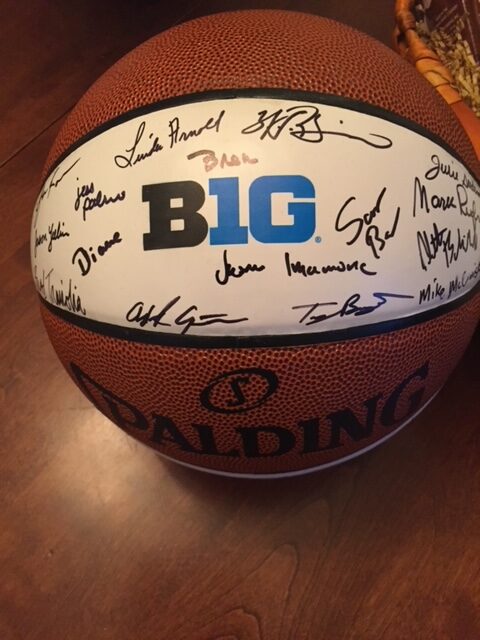 At the suggestion of her daughter, also a Naples resident, Sue went to her first Wine Tasters event a few months after moving here.
She's had first-hand experience advising other newcomers about what they should know about Wine Tasters.  "You get to see a lot of Naples.  We go to a different restaurant or venue every week," she said.  "You get a taste of what Naples is all about. And you get to meet people.  It is all about friendships."
Sue doesn't like to play favorites on the Wine Tasters locations but she admits she likes "anything on Fifth. I love going down on Fifth, [also] the Hilton and Shula's.  I enjoy that and Mercato, I enjoy that."
Wine Tasters members occasionally provide Sue with feedback on locations, as well as their thoughts on food, service, and ambiance. "They tell me whether the food is up to their expectations, things like that," she said. "But usually everyone is just happy, they're not going to do anything negative.
"I know when we have limited service, with help being so hard to get, you may not get your own server. But there are people that just say, 'We'll just buy a bottle of wine. We won't have to worry about it.' If the food is delayed, they say, 'We're not here for the food. We're here for tasting wine and having fun.'"
And what does Sue Immekus drink when she goes to Wine Tasters? "I drink wine when I go to Wine Tasters," she says with a grin. "Chardonnay."