Written by Alicia Perri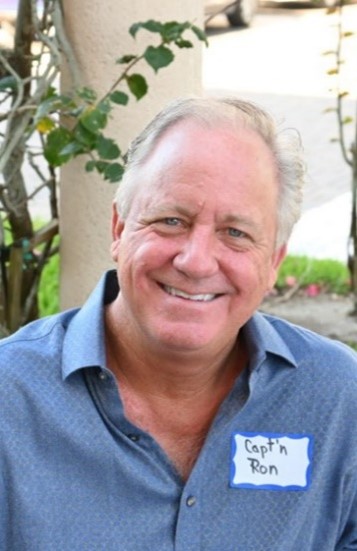 Capt'n Ron Guthrie, a long-time Wine Taster catalyst for leading volunteer opportunities, ignites passion for making a difference in the Naples community.
Ron Guthrie is an original Florida native and identical twin: brothers determined to make a difference, both with illustrious careers as U.S. Customs Special Agents and boat captains running speed boats and dismantling criminal drug smuggling networks in Florida – Ron on the southwest coast of the state and his brother Don on the southeast.  Their cases – encounters with drug smugglers, mistaken identities, near-death experiences, and touching moments — are captured in the manuscript, soon-to-be-published book, and possible movie, "Pedal to the Metal."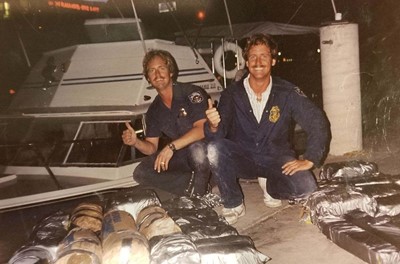 Ron has spent his life helping others and continues to do so in his retirement. Dedicating his time and creative craft skills helping neighbors and volunteering brings joy to everyone involved. Ron has a knack for connecting with people, bringing out their desire to give back. Through the years the Wine Tasters volunteer teams have completed an array of projects. His favorite Wine Tasters of Naples project was the Women and Children's Annex at St. Matthew's House. The team and the women living at the facility transformed an area full of weeds into a beautiful and useful leisure area with a backyard deck, landscaping, and night lighting.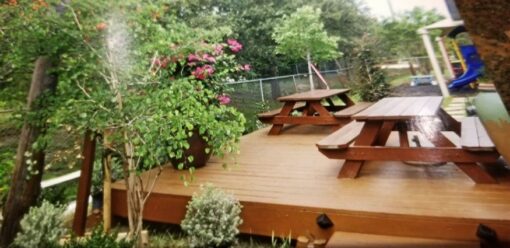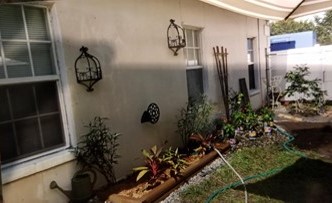 Ron's charming personality and smiling face inspires hope for both the staff and residences at Youth Haven with which Ron has created a unique bond, positively influencing many lives.
Associate Director of Rob's Group Home at Youth Haven, Mr. Laquentin Cotton (aka "Q") has this to say, "I have been working with Captain Ron since I started working with Youth Haven in 2014. He and his group of volunteers have done everything from grilling for the kids on holidays to painting the all-purpose room. He has a passion for lending a helping hand to brighten the lives of others. His passion and dedication to be a positive influence are evident when you speak to him about enriching the lives of the children Youth Haven serves."
When not volunteering, Ron enjoys collecting nautical and old-world antiques, which he rotates from his lovely home to his antique shop. Ron is a witty and creative artist, crafting his old-world finds from his treasure hunts into works of art.  When a historic treasure is acquired, he prides himself on bringing it back to life, preserving the time period and story with wood and metals, while maintaining the integrity of the item.  Pictured below is the Fort Sill bronze bell from early 1900. Ron crafted this majestic display piece that now resides in the Western American Art Display housed in the upstate New York Military Exhibit Museum.
Ron attributes his skill for repurposing items to growing up in a blue-collar family of seven and "always fixing everything handed down the line." One of his favorite pieces is a remake of a sign he saw fishing as a child along Highway 41 on the canal through the Miccosukee Indian Reservation advertising airboat rides in the sawgrass for $5.
Rounding out Ron's many interests, Ron is a fisherman at heart, loves boating and being on the water with his dog Geronimo.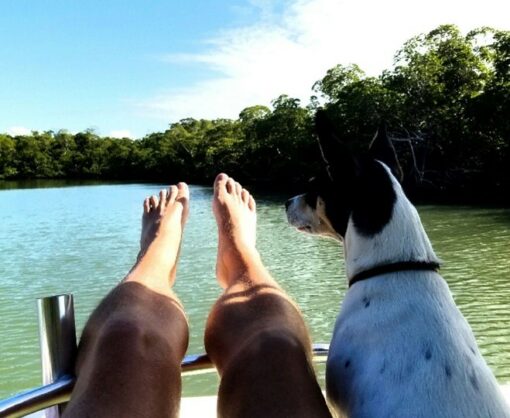 Thank you, Capt'n Ron, for your time, talent, and dedication to serving the Naples community and Wine Tasters' charitable initiatives! We are very fortunate to have Ron captaining our volunteer team.
Wine Tasters of Naples volunteer opportunities make a difference in the Naples community. Capt'n Ron likes to say, "Happiness is … never letting an opportunity to help someone slip away."