Written by Rita Sullivan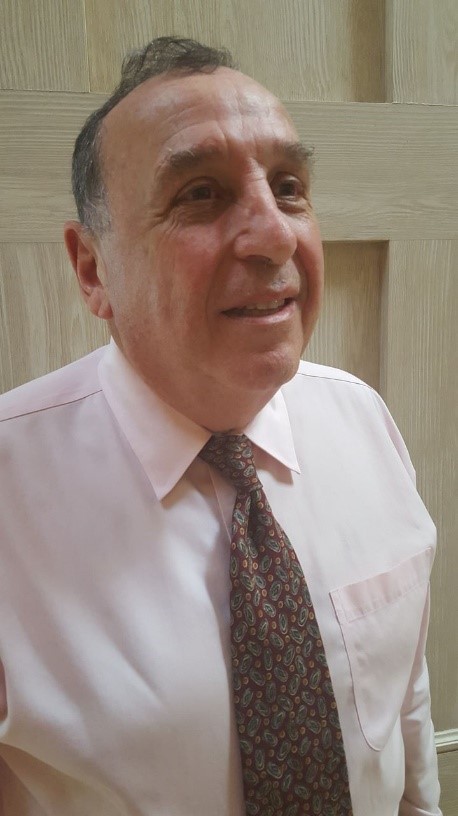 Whether you're a regular or drop-in to Wine Tasters Friday night Happy Hours, more often than not you are greeted by the man who, since 2014, has not only arranged the event but assiduously works the room to ensure that everyone has a good time. That's Al Beatrice, who as Vice President of Wine Tasters, scours Naples to identify restaurants that he feels Wine Tasters members would particularly enjoy, then negotiates with the owners to ensure the evening is memorable. He says he's been forced to sip wine and taste hors d'oeuvres at literally hundreds of local restaurants.
Al grew up in Philadelphia, the oldest son of second generation Italian immigrants, and the first of his family to attend college. He was a normal kid, he says, except that unlike his friends, he didn't want to play football for the Eagles. No, he had a burning desire to land an airplane on an aircraft carrier — he wanted to become a Navy pilot. And the best route to achieve his dream was to shoot for entry to the Naval Academy. No easy task, but he was an honor graduate of one of the largest parochial high schools in the country, Northeast Catholic High School, and active in student government. This along with laudatory recommendations from teachers led his Congressman to nominate him to Annapolis.
At the Academy Al excelled at math and science and upon graduation passed the entrance tests which allowed him the opportunity to study to become a Navy pilot. One day, after over a year of rigorous flight training, his instructor said, "the plane is all yours Al. Land it on a friendly carrier!" Al took the plane up to 20,000 feet, alone, and, looking down at the aircraft carrier, which seemed the size of a postage stamp, said to himself, "This is what I've dreamed all my life." He pushed the plane's throttle forward and dove for the bobbing, weaving carrier moving fast in an expansive ocean. And nailed it. In retrospect, he says, it was the scariest moment of his life, and the most satisfying.
Al spent eleven years in the Navy, four in Annapolis and seven as a pilot. Leaving the Navy, Al worked for 25 years in technical sales for Allen-Bradley, which designs and manufactures automated control systems. He settled in Naples in 2001, where today he's a successful mortgage banker.
Al has always been community minded, even winning election as Class Treasurer at Annapolis. Locally he held positions as Co-chair of the Naples Board of Realty Charity Golf Outing and as Treasurer of Collier County Honor Flight, which raises money to fly veterans to Washington DC for the day to see their war memorials. He was also a past president of the charity board of the Military Officers Association of SW Florida. Not everyone can say they achieved their childhood goal. Al can. Next Happy Hour, see if you can say hello to him before he warmly welcomes you.