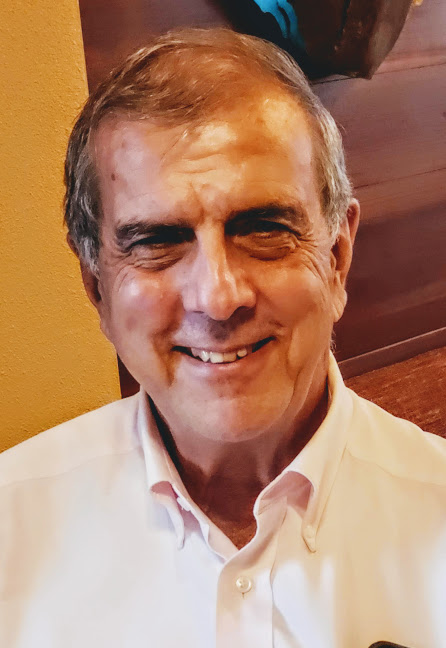 by Carolyn Pitt
Joseph Badway brings his knowledge and experience to the treasurer's position of our organization.  His earned degrees include a BS from Providence College and MBA and MST degrees from Bryant University in Smithfield, Rhode Island.  Professionally, he is Chief Financial Officer for RMC Group headquartered in Bonita Springs.  RNC is a conglomerate of related businesses providing insurance, risk management, retirement, real estate, and actuarial consulting services.  As CFO, Joe is responsible for anything financial within the company.  As a registered CPA in Florida, he personally serves 40 to 50 clients, including Wine Tasters of Naples.  In order to maintain his CPA status, Joe must complete an additional 80 continuing education hours every two years.  He explains with a laugh, not only does law require this, but his son-in-law is a prosecuting attorney for the State of Florida overseeing CPA's; no room for negligence here!
Life is not all work and no play.  Family is of primary importance, and Joe treasures time spent with his two daughters, granddaughter, and grandson.  He plays tennis, walks and enjoys travel.
What does he see in his future?  Maybe a little more time for tennis and travel.  He would especially like to visit Lebanon, from where his family emigrated.  Meanwhile, members of Wine Tasters will enjoy continuing to get to know Joe on Friday evenings at our various venues.