Written by Rita Sullivan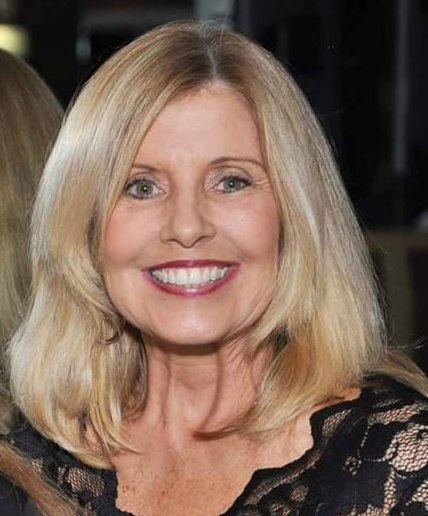 Wine Tasters of Naples is primarily a social club with a focus to contribute to those less fortunate in the community.  It has grown over the years and continues to grow under the leadership of its current president, Sherri Weidman.   She has embraced the mission of the founding members focusing on encouraging its members to help those in need within the Naples community.
Growing up in the Midwest, Sherri's earliest memories were those of camp.   Whether it was church camp, the 4-H or Girl Scouts, she loved them all.  Accepted at Purdue University, she majored in elementary education with a minor in recreation.  It was the minor as it turned that changed the course of her life.   Through a camp class, she was introduced to the American Camp Association (ACA).  After graduating, she realized her true passion was to continue in camping, which she did as a Day Camp Administrator and Field Director for a northwest Indiana Girl Scout council.  Her enthusiasm and drive elevated her up the ranks to become the Chief Executive Officer of the Girl Scouts in northern Indiana.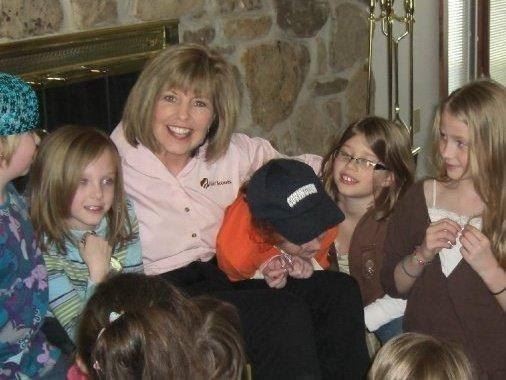 As CEO, she was responsible for the oversight of 50 staff members, 2,000 volunteers, and over 10,000 girl members and nine properties – five of which were camps.  During her tenure as CEO, Sherri and her organization received national recognition as one of the highest performing councils for diverse membership representation and for fundraising success. Her vision and fund raising ability led to the construction of a custom headquarters for the Girl Scouts of Northern Indiana in Fort Wayne, (rendering below). Still devoted to camps for children, Sherri currently serves on the national board of directors of the American Camp Association.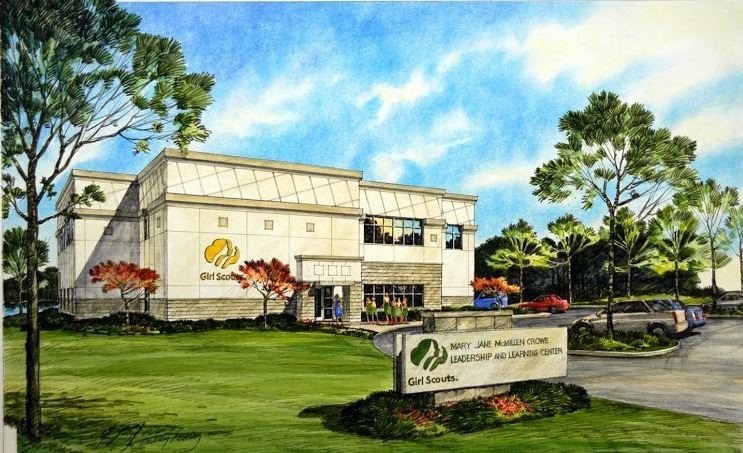 Recalling her time spent with the Girl Scouts, I asked Sherri if there was one thing in particular she felt affected her most. Without hesitation she recalled an ACA convention she attended in Albuquerque in 1992.   She was invited out to dinner with three Russian delegates who were representing the International Youth Federation. The group was here to set up exchanges between Russian and American teens.  The dinner was a success in more ways than one. In addition to participating in an exchange of Girl Scouts with their Russian counterparts, she wound up marrying the head of the Russian delegation. While the marriage did not last, the friendships and international memories certainly did.
Sherri first visited Naples in 2008.  It took her one fantastic weekend to decide that this is where she wanted to live – Indiana winters or Naples winters – not a difficult choice. In August 2010, she made it happen.  At first she did not know anyone, but she soon became immersed in the many activities around Naples and was invited to join Wine Tasters.  Shortly after meeting Dan Leaman, Sherri was invited to join the board where her marketing skills were instrumental in attracting new members. In 2014, she was asked to be President of Wine Tasters.
As President, she is committed to ensuring that the service component of the mission statement remains the focus of the club.  She encourages members to volunteer their time and efforts for the good of the community. Her marketing efforts continue to attract new members. Sherri has her sights set on a big club event in February 2018 which will be our 10 year anniversary. What better way to mark this milestone than for each of us to volunteer for at least one project. Her vision is for this celebration to be a capstone of a decade of fun and service of Wine Tasters of Naples — another event we will all fondly remember.