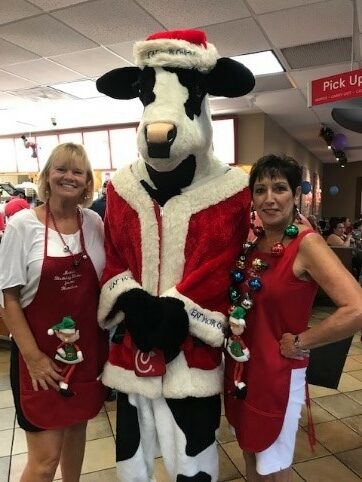 Gandhi said, "The best way to find yourself is to lose yourself in the service of others." Wine Tasters of Naples provides many opportunities to serve others, and in the process, find a greater sense of ourselves.
Did you know that Independent Sector values the average volunteer hour at $24.69? YOU can help us have that kind of impact on those less fortunate in our community by sharing some of your time.
Whether it's one hour or a dozen hours or more, our local charities can benefit from our time, as well as our monetary generosity. If you have a giving heart, some ability to share, and a little time, consider signing up for Wine Tasters team activities that support our charities. You will receive notices as they are forming if you have opted for them on your membership form.
St. Matthews House
Habitat for Humanity of Collier Co.
Cancer Alliance of Naples
PACE Center for Girls, Immokalee
Honor Flight
One time opportunities of need…
Others, including your favorite charity!
If you volunteer for another organization not on our list, that's great too! It all helps our community grow and be a better place to live.
Wine Tasters of Naples 2019 Holiday Give Back Project!
The 9th Annual "Breakfast with Santa" was coordinated by Maria's Birthday Wishes for the Homeless with support from caring people like you.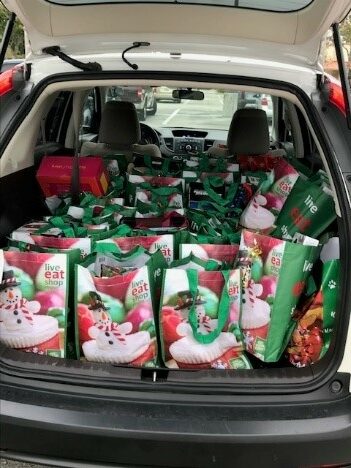 The support of Wine Taster's members helped to create a memorable holiday season for the parents and children who live in the Wolfe Apartments. This is the third year WTN has supported this wonderful event by purchasing gifts for 23 children and 12 families. The St. Matthew's house community track includes the Wolfe apartments to serve families experiencing homelessness and families with a parent who has a disability. The community track provides those who are without a home an opportunity to transition from a hopeless – to a hopeful future and learn to be self-sufficient in an affordable and supportive environment. There are also children from other organizations who attended the breakfast (e.g. Providence House, Sunlight House, Immokalee Friendship House, Shelter for Abused Women and Children and the Gargiulo Education Center).
Diane Bickerstaff and Lynn Lewis attended the event to deliver the gifts to the children and families. Barbara Hyer and Lynn Lewis coordinated the purchase and packaging of the gifts.
The photos below were taken at this year's event.
Thank you for making the holidays more merry for those in need in our Collier County community.