WINE TASTERS OF NAPLES
FEATURING FRIDAY HAPPY HOURS, SPECIAL EVENTS, AND SERVICE TO THE COMMUNITY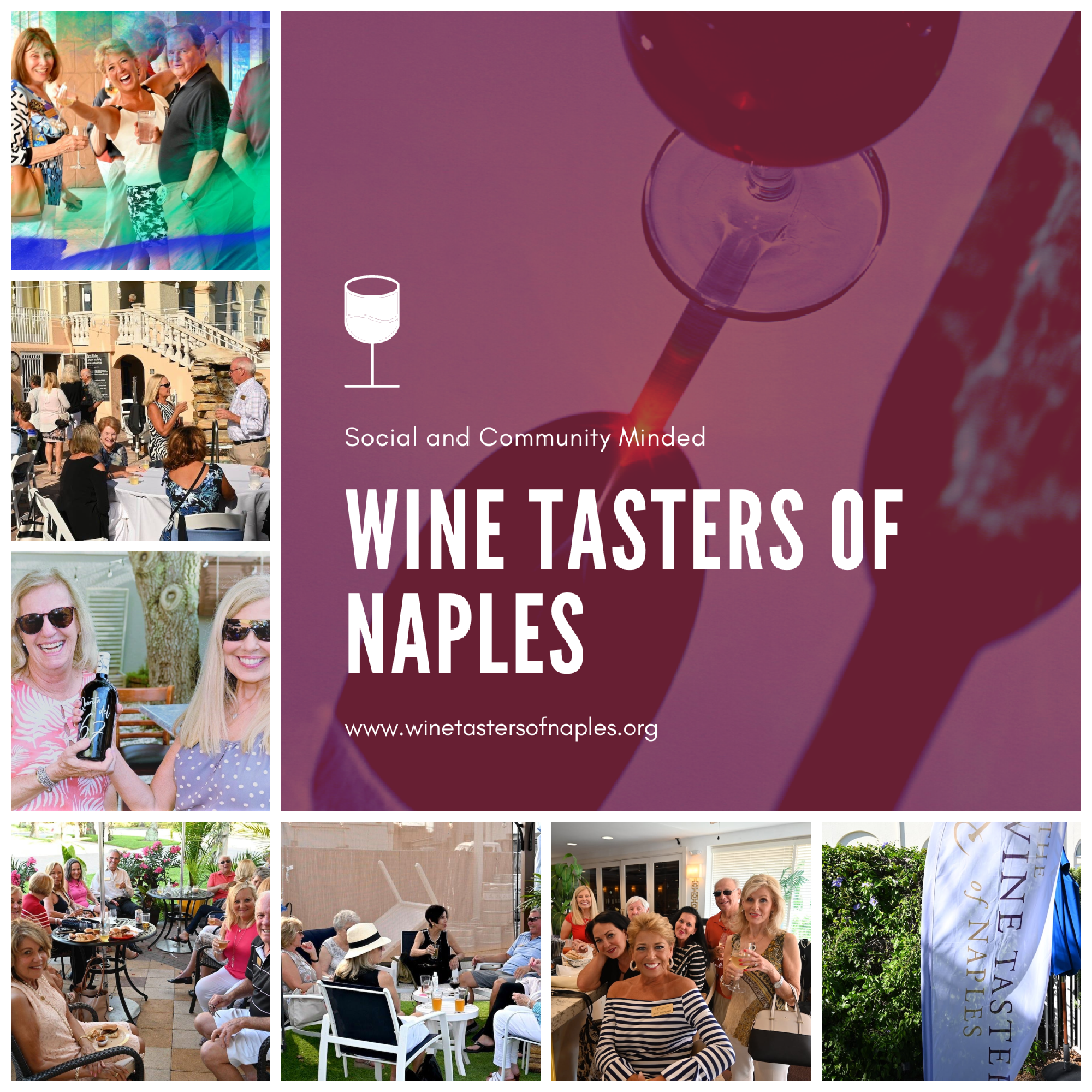 We are best known for our  Happy Hours held at different locations around Naples nearly every Friday.
At a Happy Hour, the typical entry price is $13-15. The venue provides appetizers for a portion of that fee, and the remainder goes to our charitable giving budget and other costs such as occasional entertainment, insurance, and administrative expenses. The price varies based on the event costs and capacity. Please note that our happy hours are NOT wine tastings, per se. Each venue provides happy hour pricing, and you are free to order whatever you care to drink. We are big on social fun AND doing good deeds for our community.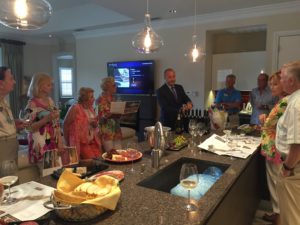 Last year we celebrated almost weekly Happy Hours and had a Holiday Trolley tour. We raised over $1400 to support Youth Haven with a Halloween BBQ and cash donations and we supported Habitat for Humanity Builds on several Saturday mornings. This year we continue to build on our social and charitable legacy with great Happy Hours, fun events, and service to the community.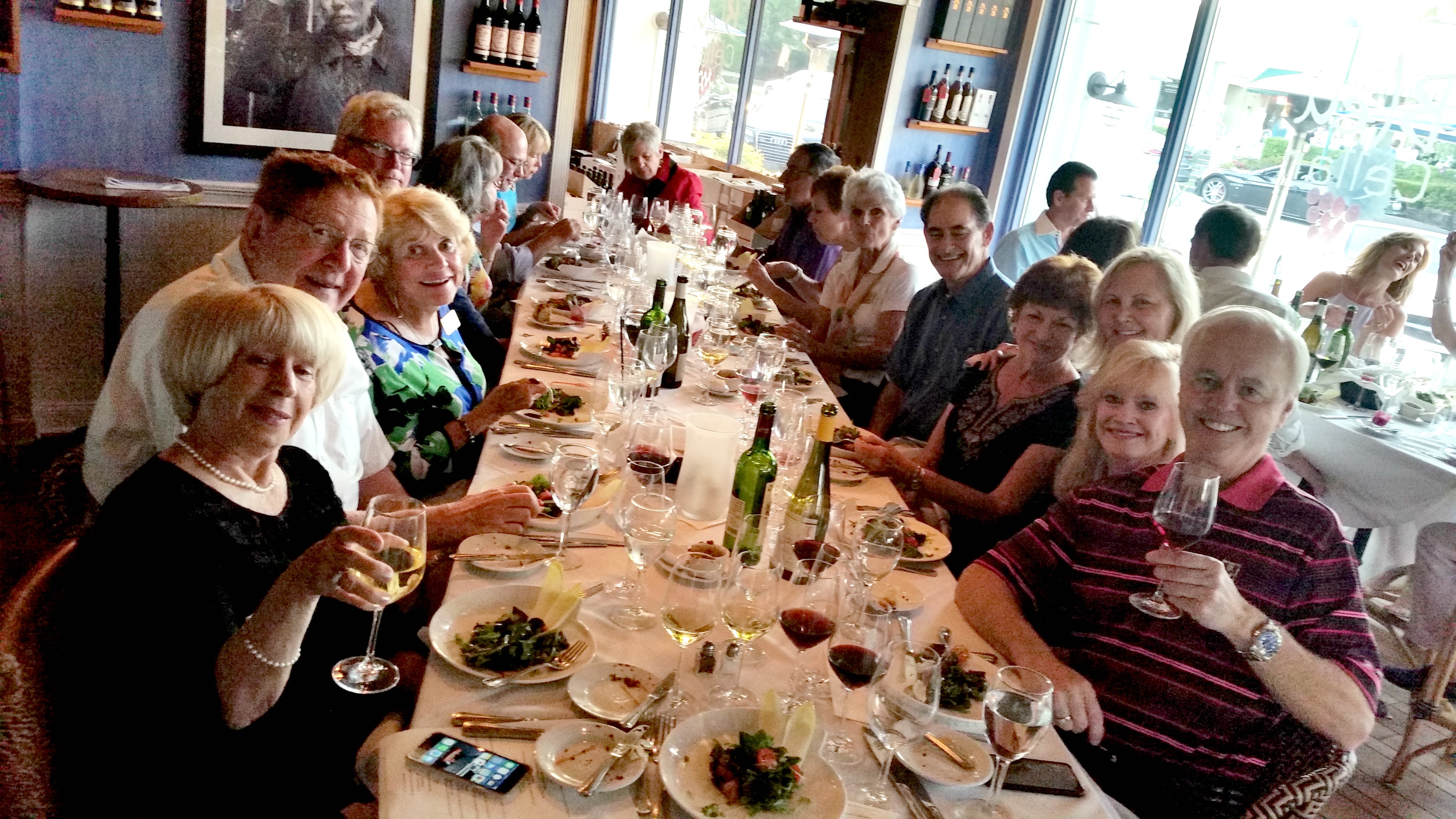 Wine Dinner at Bleu Provence
Our History
In 2008 our founder invited 17 people to a wine/food party at a Naples residence. We've grown to become a pretty big and well-known club that has raised over $500,000 for local charities while having good times and meeting awesome new friends!
Once you become a member you will begin receiving emails inviting you to our weekly Happy Hours and other events.